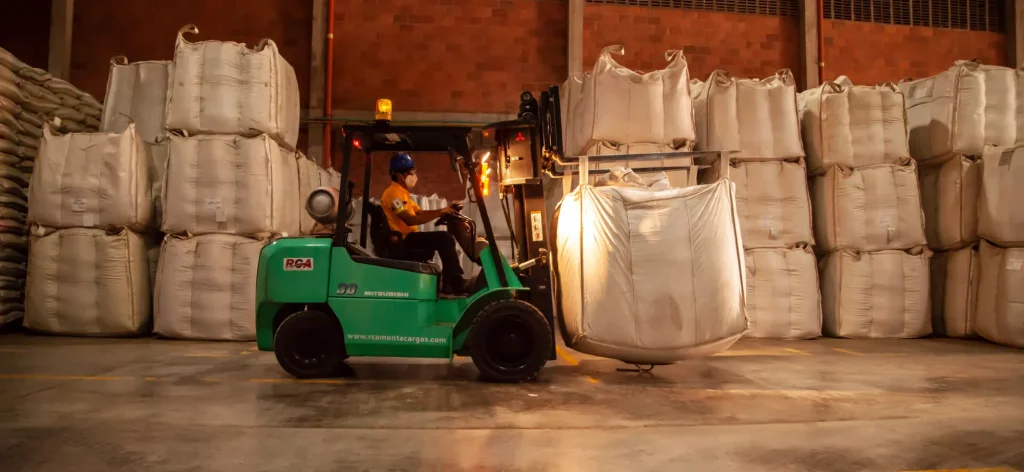 Improve transparency and ethical conduct in collaboration with direct suppliers
We strive to collaborate with our business partners worldwide to improve overall social and environmental standards. We want to implement effective measures for the protection of human rights along the coffee supply chain and thereby meet our due diligence obligations.  
SuppLY chain integrity Program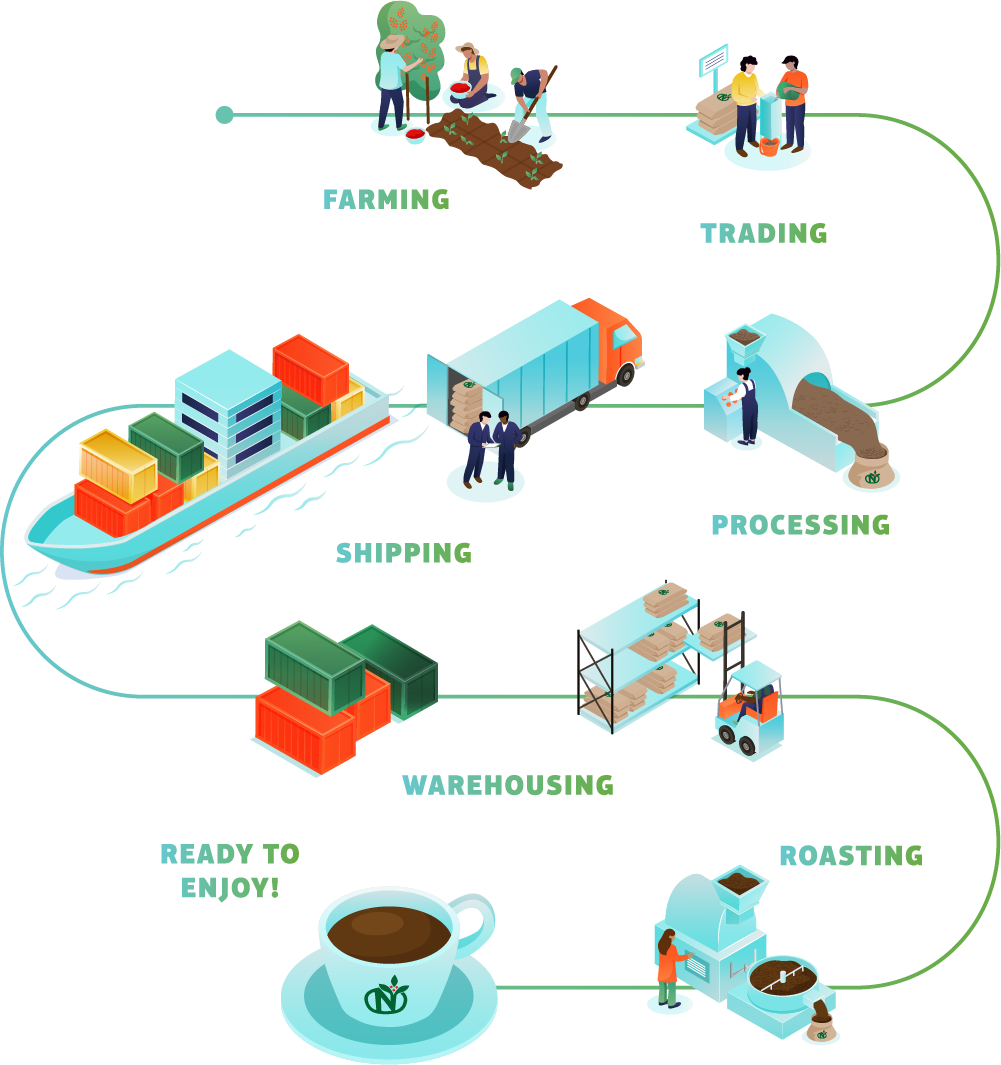 Human Rights Risk Assessment
In 2021, we performed a Human Rights Risk Assessment (HRRA) in all coffee origins with NKG operations. To this end, a comprehensive desk research was conducted, as well as interviews with focus groups at our local companies. Risks identified during this process were prioritized according to their severity and likelihood of occurrence. We also looked at activities that are already in place to mitigate human rights risks and discussed opportunities for improvement measures within our sphere of influence.   
During this process, we learned that we needed a better understanding of potential and actual risks in our supply chains. Thus, we partnered with our customer Tchibo to conduct a Human Rights Impact Assessment (HRIA) between December 2021 and April 2022 for one major supply chain in Honduras. This pilot project was carried out by an experienced external, independent local and international consultant team using the toolbox of the Danish Institute for Human Rights (DIHR). High level remediation measures were elaborated and will be refined in a participative approach with the rightsholders in the upcoming months.   
Based on the knowledge gained in the pilot, we will realize similar assessments in other countries in the course of 2022.  
Supplier Code of Conduct and Self-Assessment
NKG is committed to fair relationships with its suppliers. Our vision is to establish long-term business relationships with our suppliers that are based on the principles of honesty, integrity and transparency. Against this background, it is important to us that suppliers recognize that they have an obligation to conduct their business in compliance with all applicable local and international laws, rules and regulations as well as with NKG principles.  
For this reason, we are going to launch our NKG Supplier Code of Conduct in 2022 to transparently communicate these requirements and principles, which are derived from internationally recognized standards.*
The Code is to be confirmed by our key suppliers and will be made available to all suppliers and the public on our website. To assess the level of compliance to our Supplier Code, key suppliers will also complete a self-assessment. The results will be a starting point toward continuous improvement in our value chain.  
* These are among others the UN Universal Declaration on Human Rights, the 2011 United Nations Guiding Principles on Business and Human Rights, the International Labour Organisation (ILO) Declaration on Fundamental Rights and Principles at Work, and the OECD Guidelines for Multinational Enterprises.
Digitizing our Due Diligence process
In addition to local due diligence procedures, we have introduced a web-based platform for sanction screening. Key suppliers and customers will be continuously screened against sanction lists to ensure we do not partner with anyone involved in terrorism, organized crime or human rights violations.  
Furthermore, the self-assessment and confirmation of the Supplier Code are run via our newly established web-based Supply Chain Integrity Platform. This will ensure a transparent and efficient follow-up and monitoring process.   
At NKG, we act responsibly toward our colleagues, shareholders, local communities and business partners and cultivate a relationship of mutual trust at all levels.   
To safeguard this trust, we strive to prevent unethical or illegal conduct at work and listen to everyone in our value chain when it comes to potential misconduct.   
Since 2016 we have established a grievance mechanism for all NKG employees. In 2022, we will open this grievance mechanism to all stakeholders to file any grievances caused by NKG business activities. Reports can be made anonymously on our integrity reporting platform, and confidential conversation is ensured via a secure mailbox system. Grievances will be handled by a dedicated local and global team. 
The possibility to file grievances will be communicated via our Supplier Code of Conduct in a first step.  

After the initial implementation phase, which will be completed by the end of 2022, we will review the process and its results. Based on the outcomes, we will adapt the program and roll it out step by step to additional NKG companies. Moreover, the elements of the SCIP program will be integrated into our existing management systems to ensure continuous improvement along our value chain.  
RELATED
sustainable
development
goals
Further goals of the Responsible Business Program:
Please click on another goal to find out more.