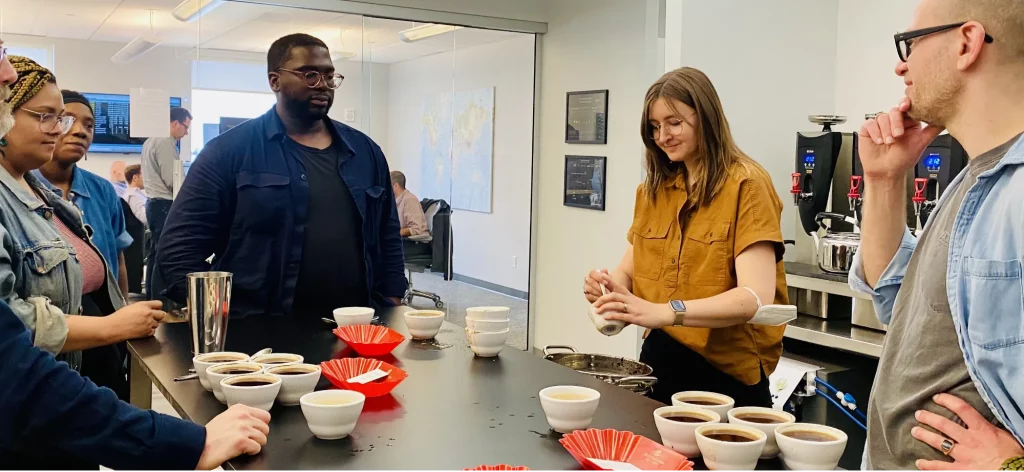 Operating in 26 countries and working with more than 2,900 employees from different cultural and educational backgrounds, we live diversity and mutual respect at NKG every day.
As part of our Responsible Business Program, we aim to increase this diversity even further. Through our actions, we want to support a working environment free from discrimination and harassment. Our priority is to be an employer where all colleagues worldwide feel valued and appreciated regardless of their race, skin color, nationality, religion, gender, age, marital status, disability or sexual orientation. At NKG, we acknowledge the importance of diversity in all its facets.  
DIVERSITY at NKG: OUR STATUS QUO
As a basis for our actions, we conducted a group-wide collection of diversity KPIs in 2021.
Through this process, we identified that though diversity is deeply rooted in our company DNA, there is still more work to be done. As per December 31, 2021, only 27.04 % of all NKG employees worldwide were women – a number we want to improve by implementing specific initiatives to strengthen the position of women in the coffee industry.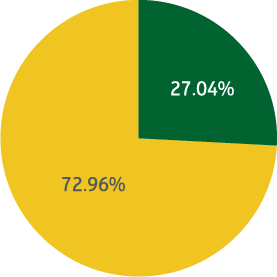 * Heads of departments or higher levels
To the company's  knowledge, there were no employees of a gender other than male or female employed at NKG in the reporting year 2021. For this reason, the category "non-binary" was omitted from the report for readability.
NKG Pace: Our first step toward greater diversity in the coffee industry
​​As diversity can have different meanings depending on its context, we also develop and support local initiatives, which should serve as a starting point for positive change on a larger scale. One example is the Neumann Kaffee Gruppe Partnership to Advance Coffee Equity (NKG PACE), which was created to begin addressing the inequality gap in the U.S. coffee industry. Currently, Black Americans experience the largest gap in employment and decision-making roles. 
In June 2020, David M. Neumann reached out to Phyllis Johnson, co-founder of BD Imports, in response to an open letter she wrote, calling on coffee industry leaders to take action and to create a more equitable industry. They continued to correspond, and shortly afterward, NKG PACE was developed in close cooperation with Phyllis' newly founded Coffee Coalition for Racial Equity (CCRE).  
NKG PACE is a paid, one-year Quality Control focused training program for Black Americans through which the three NKG U.S. companies – Atlas Coffee Importers, InterAmerican Coffee and Rothfos Corporation – are sharing their knowledge of the green-coffee industry, as well as the quality expertise of their sister export companies in nearly every coffee-producing country. The CCRE, which was integral to the development and execution of the program, will additionally pair each Partner with a professional mentor during their time in the program.  
After the inaugural year, the program will be open to coffee-industry sponsors, who may contribute funding or educational opportunities. NKG PACE also receives support from the globally respected Coffee Quality Institute (CQI) in the form of guidance and contributions to the program's educational curriculum. 
By employing and training Black Americans, and equipping them to advance within the industry, we hope to grow the number of Black professionals in the U.S. coffee industry and on our own teams, as well as to challenge all of us to keep learning and growing as professionals and individuals. 
Meet this year's
NKG Pace partners
Porttia Portis
Porttia (she/her) is a journalist turned coffee professional from Dallas, Texas, via Dayton, Ohio. Her love for coffee began at an early age, with her father sneaking her sips of his morning coffee, and eventually led to a barista position. ​​​​​​​Porttia has joined the Atlas Coffee Importers team in Seattle. 
Jayy Terrell
Jayy (they/them) is a Houston native who discovered the city's coffee scene through a barista job six years ago. They were immediately hooked and have since worked at several coffee bars. Jayy's favorite coffee memory is judging a Houston Queer Pride Coffee Throwdown. ​Jayy has joined the InterAmerican Coffee team in San Diego. 
Charles Umeano
Charles (he/him) is a graduate of the University of Chicago, where he was on the Dean's List and a University Scholar Award recipient. Growing up in a Nigerian household, he says, the question was whether he wanted to be a lawyer, a doctor or an engineer. But coffee won out. A Brooklyn resident, Charles has joined the office in Hoboken, which is shared by the Neumann Gruppe USA holding company, Rothfos Corporation and InterAmerican Coffee. 
RELATED
sustainable
development
goals
Further goals of the Responsible Business Program:
Please click on another goal to find out more.